Reservation System and Distribution Platform
The core of Bileto system is the cloud platform that provides data for all connected applications - eshops, points-of-sale, station and onboard terminals.
Reservation core, journey planner engine, inventory management with agency timetables, sale setup with different pricing schemes are part of the platform. Real-time data are available for customer care, dispatchers, or analysis of sale or accounting information.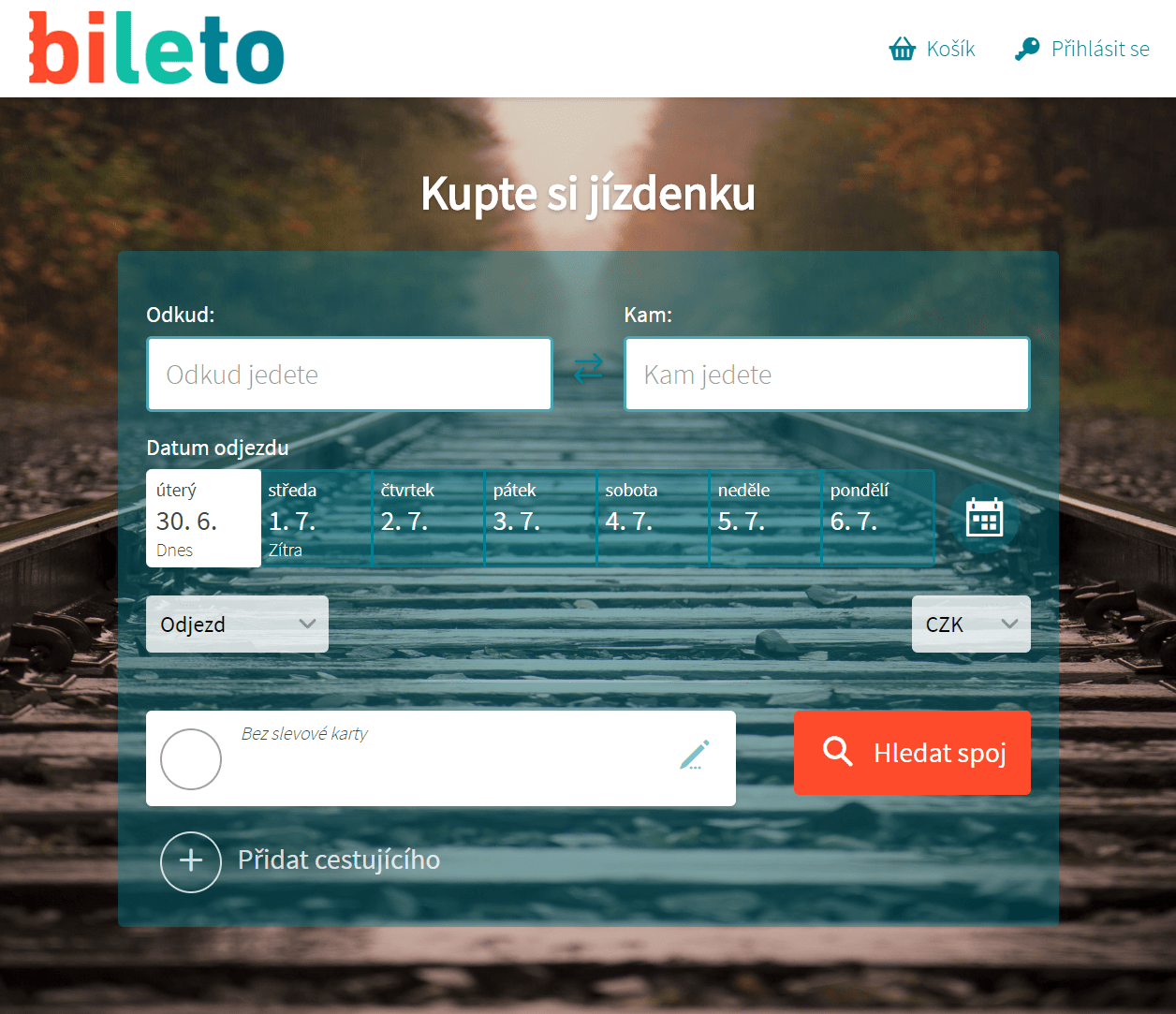 Timetables
We are able to automatically process timetables in JDF, DJŘ CIS (TSI/TAP CZPTTCISMessage) and GTFS formats as well as custom inputs. Reservation system and journey planner modules are format-independent.
Reservation System
The core works with routes and trips. All-day open fares, contingents as well as reservations with seat selection are supported. Passengers select seats from graphic seat maps when purchasing integrated reservation tickets.
Ticket Sale
Transport agencies have full control over start and end of sale window, sale-end setup for each station or departure from the first station. Refund options and refund fee are also modified by the agency.
Fare Pricing
Bileto supports different pricing models - price by kilometer distance, price by kilometer distance range, pricing for station-station relation. Multi-segment journeys can be priced as single fare. Dynamic pricing respects holidays, different points-of-sale, or current occupancy.
Ticket Inspection
Ticket Code is used to inspect the ticket onboard. A list can be download in XLSX or PDF or can be sent automatically to predefined emails. The mobile application is available to inspect by control code, QR code or seatmap. Telmax FCS 2000 terminals were integrated for inspection and seat allocation in the reservation system.
Sale, Integrations
Each agency can run eshop with its own brand. Agencies can also share inventory at eshop of other agencies using Bileto.
Point-of-sale application is available for station sale. AMSBus and IDOS* integrated Bileto API for ticket sale. SJT (OneTicket)** integrated reservation sale.
* To distribute tickets via AMSBus/IDOS, the agency must sign agreement with ČSAD SVT Praha and request Bileto integration.
** To distribute reservartions via SJT/OneTicket, the agency must sign agreement with Czech Ministry of Transport.